Black Dog Syndrome: Emily gives us thirteen reasons why we should beat the superstition and adopt a black dog.
Are you considering adopting a dog, but you aren't sure which one to bring home?
You may have heard someone say that black dogs are the last to be adopted at shelters and many think it's because there is something wrong with them.
While there does seem to be a higher ratio of black animals in shelters, it's simply because there are more of them to love!
The black coat color is a dominant genetic trait, so there are literally just more black dogs in the world than any other color.
Don't let their abundance deter you, here are 13 fantastic reasons you should adopt a black dog!
1. Formal Events
Do you have a black tie affair you need a date for? Don't worry! Your dog will always be ready to accompany you—rain or shine—with a coat that will perfectly match your little black dress or tuxedo!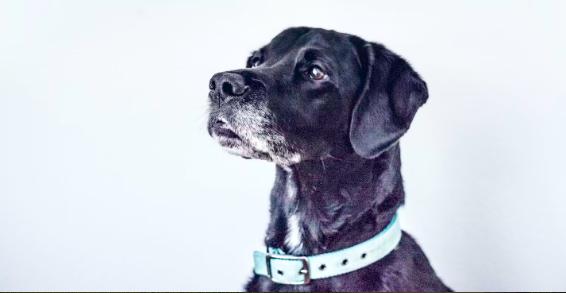 2. Shedding
If you wear a lot of black clothing the worst dog for you is a white one! Adopt a black dog and you will never have to worry about pesky dog hair showing up on your clothes!
3. Warmth
Just a few minutes in the sun is all it takes for these cute canines to be warm and toasty! This is perfect in the winter when all you want to do is snuggle. Find your pup the perfect window to sunbathe next to and he will be ready to warm you up in no time!
4. Slimming
Everyone knows wearing black is slimming, and the same goes for your four-legged companion. Taking Fido out for a walk can help you become skinny while you look skinny next to him.
5. Dirt
One of the best parts of owning a black dog is that they almost never look dirty! Take them out for a day of hiking in the woods or let them dig a hole in the sand at the beach, their black coats won't show nearly half the dirt and chances are you can get away with skipping the bath!
6. Snow Angels
Winter is a tough time for everyone, but one less thing you have to worry about with a black dog is losing them in the snow while you're making snow angels. With a white dog you could turn away for just a second and they quickly blend in, but that's not the case with black dogs! They'll always stand out!
7. Hide and Seek
Black dogs are champions at night time hide and seek! So if you are looking for a partner for a challenging game with friends, a black dog would be the perfect companion for you!!
8. They Match
Adopt a black dog and you will never have to worry about matching your decor or your outfit to your dog ever again! Every color goes perfectly with black!
9. Fashion Forward
Black is chic and always in style! You can walk the rover runway with your pup in tow and never have to worry about what colors are trending!
10. Rock Stars
Celebrate your inner rockstar by adopting a black dog! Even Ozzy will be jealous of your pooch's commitment to rocking his metal look!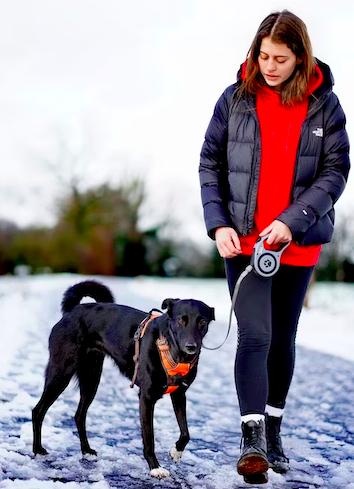 11. Harry Potter
Are you a Harry Potter fan? Dressing up like Harry is easier than ever when you have your very own Padfoot to accompany you!
12. Zombie Apocalypse
Are you prepared for the Zombie apocalypse? Your black dog is! With build in camouflage and glow in the dark eyes, Zombie's won't be able to recognize that FIdo isn't undead!
13. The Real Reason
The best reason to adopt a black dog is because black dogs are just as loving as brown, white, blue, or cream dogs.
They play the same games, they wag their tails the same, and they will love you just as much as their other colored cousins!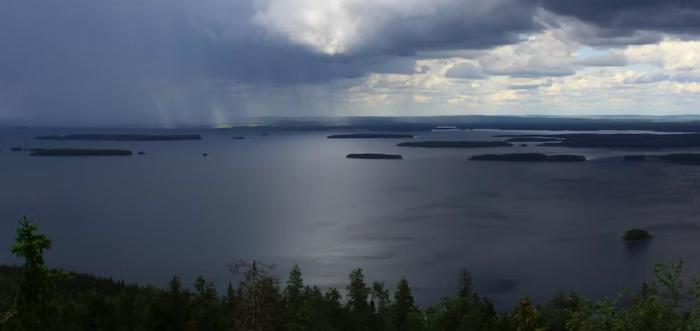 So go to a shelter near you today and meet some of the black dogs they have for adoption, chances are they have been waiting a long time to meet you!!
---